We recently discussed the importance of providing grade-level math standards practice. (Not sure what I'm talking about? Check it out here.) We know that it is essential to provide students with practice of their current grade level skills, but what if they aren't ready for those skills? What if they have gaps? How do we continue to teach grade-level standards when our students are coming to us with varying levels of knowledge?
I have 3 easy to use differentiated examples of teaching grade-level standards that you can use in your classroom today!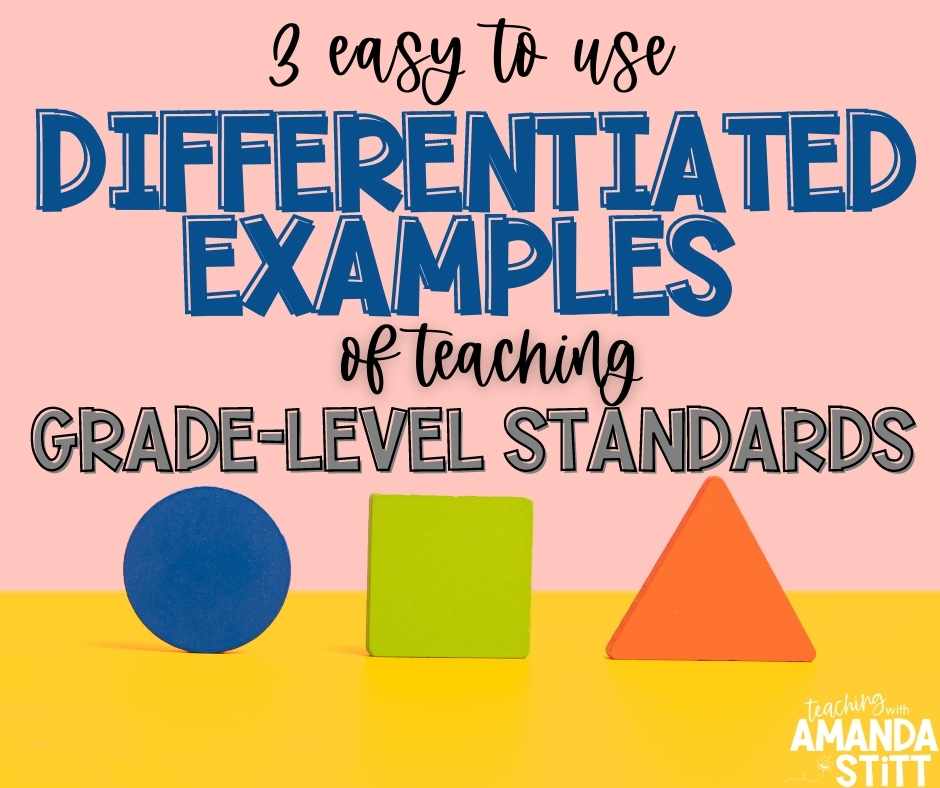 Differentiated Examples: Begin with the previous year's standards.
Activating prior knowledge is a great instructional strategy. When introducing a new math skill, it is always helpful to remind students of the skills they have already learned and how that knowledge will help them learn and practice a new skill.
For some students activating their prior knowledge may be enough to move them forward into learning and practicing the new skill. But some students may need a little time to warm up to the new skill and that is okay.
For example, if your grade level standard is teaching division with remainders you would introduce the skill to your students first by reviewing how to divide numbers without remainders. Once that prior knowledge has been activated many students will be ready to learn and start practicing division with remainders.
But for the students that aren't there yet, start slower. Provide these students with more practice in dividing numbers without remainders, even if the rest of the class is moving forward.
One of my favorite ways to do this is by providing students that need the extra practice with one or two of the previous grade-level standards practice problems before we start practicing our grade level's standard.
So each time we are getting ready to practice dividing numbers with remainders, I would provide the students that need it with one or two problems that would require them to divide numbers without reminders before we moved on to dividing with remainders.
This provides students with a review of the skills they know in order to help them apply those skills to the new concept. It also helps students to build a little confidence as they move into trying something new.
Differentiated Examples: Provide differentiated practice.
I have an unpopular opinion… differentiated practice is not having students complete work in previous grade-level standards. Yep, I said it. Sure, we can and should use the previous grade-level standards to activate prior knowledge and build confidence. But we can't stay there.
We must provide students with practice of their grade level standards. One way we can do this is by chunking or breaking the skill down for them.
Math City projects are a great way to provide differentiated practice. These projects practice specific grade-level standards and include a differentiated version. Each Math City project is filled with unique differentiation tools to help students as they practice the grade-level standards. The differentiated pages might include questions to help students solve word problems or patterns.
In the Farm and Market project which covers numerical patterns and equations students are asked to identify the missing number in a pattern by looking at a chart. The differentiated version of this problem, asks students specific questions (chunks or breaks the skills down) about the chart, that will guide them to finding the missing number (see example below).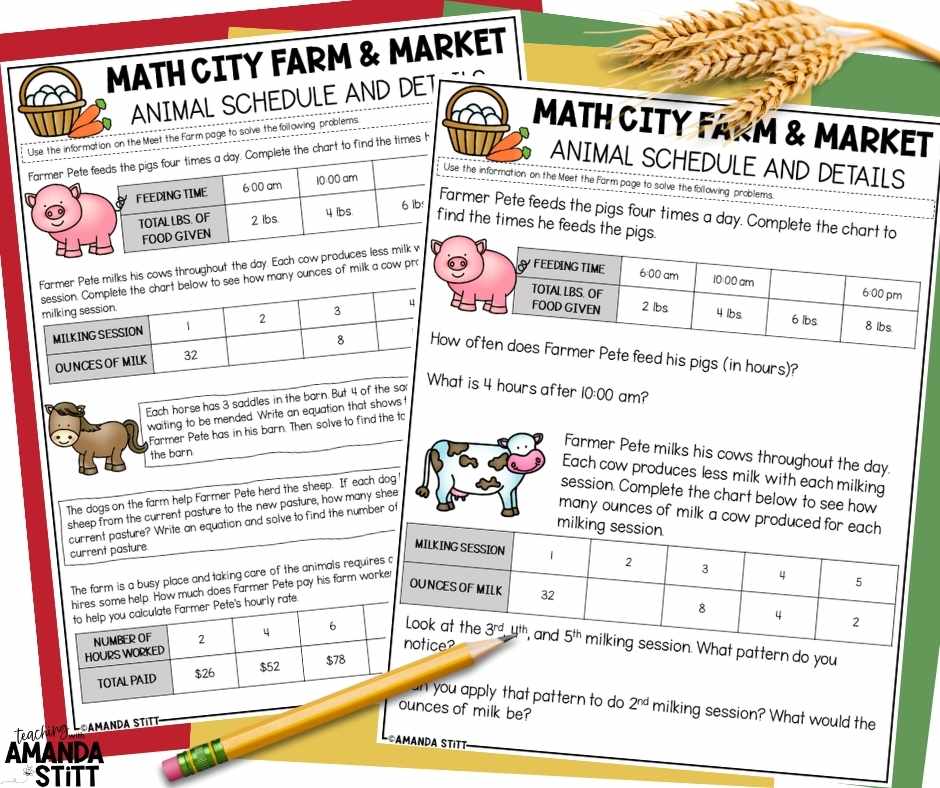 Each individual Math City project is part of a larger year-long project. As students complete each standards-based project they earn a building to add to their Math City. At the end of the year, students will have a file folder-sized city that represents all the math they have learned and practiced this year. Perfect for open houses and conferences!
Check out 5th grade Math City here! (4th and 3rd grades are on their way. Be sure to follow me here to be notified when projects are posted.) Each project in Math City includes a differentiated version that helps chunk and break down the practice skill.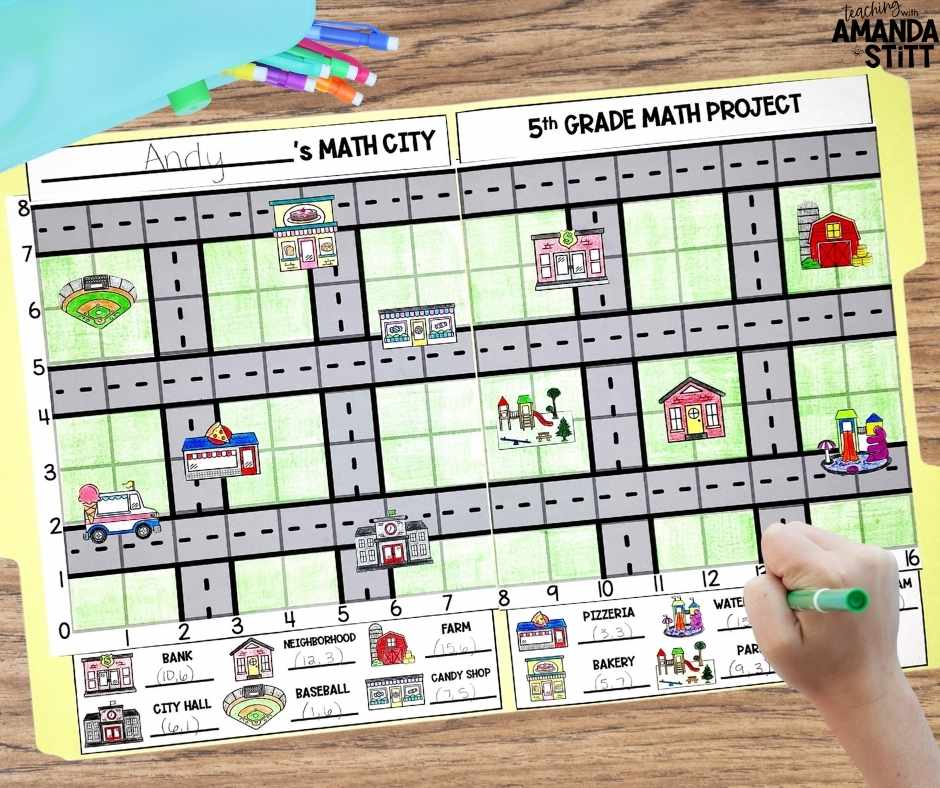 Differentiated Examples: Use math toolkits
Math toolkits are my favorite way to differentiate grade-level math standards. They can be used with a variety of activities and are helpful when teaching many different skills. Each toolkit can be customized to build on each student's strengths and support their areas of growth.
Here is how a toolkit works…
Print off a toolkit page. Then select 3 different tools that you would like to include in the toolkit. A variety of tools are included so you can pick the ones that you feel would benefit each student the most.
Glue the 3 tools to the toolkit paper and put the toolkit inside a page protector. Provide the toolkit, dry-erase marker, and eraser to each student.
Then teach the student how they can use the toolkit whenever they are practicing new skills. These toolkits can be used when practicing games, worksheets, digital activities, and more.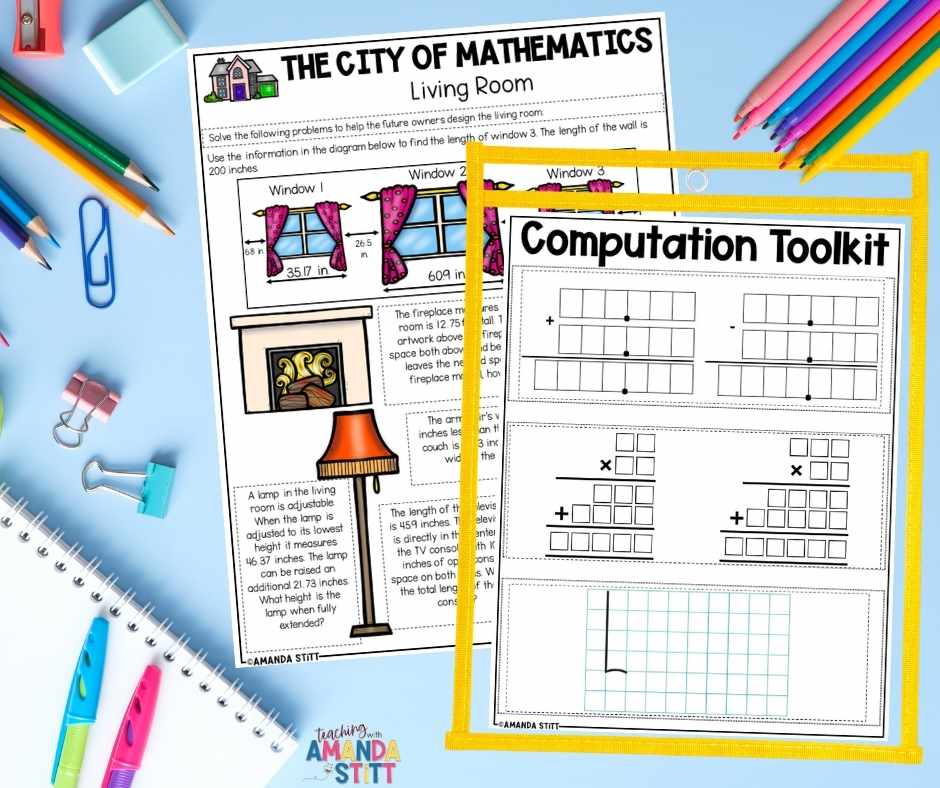 A couple of notes about toolkits… Switch out tools until you find the tools that are most effective for each student. Create more than one toolkit to support students in different ways. Remind students that everyone needs different tools to be successful when learning something new.
Toolkits provide students with the differentiation tools they need in order to successfully practice grade-level skills. Grab the place value and operations toolkit here and the fractions toolkit here. (Includes tools perfect for 3rd, 4th, and 5th grade.)
These differentiated examples are easy-to-use, standards-based strategies that can help all students achieve success when practicing grade-level skills. Give them a try and watch student confidence grow as they practice new skills with differentiated support!
I hope you have found these differentiated examples helpful and feel inspired to give them a try. You got this!