Are you looking for ways to create a differentiated classroom that allows students to reach their highest potential? Differentiation is one of the most powerful tools teachers have in their toolbox, and it can revolutionize how your classroom functions. By adapting instruction, spaces, and tools to meet the needs of different learners, you can set every student up for success. Here are 5 essential tips to help guide you through creating engaging differentiated classrooms where students thrive!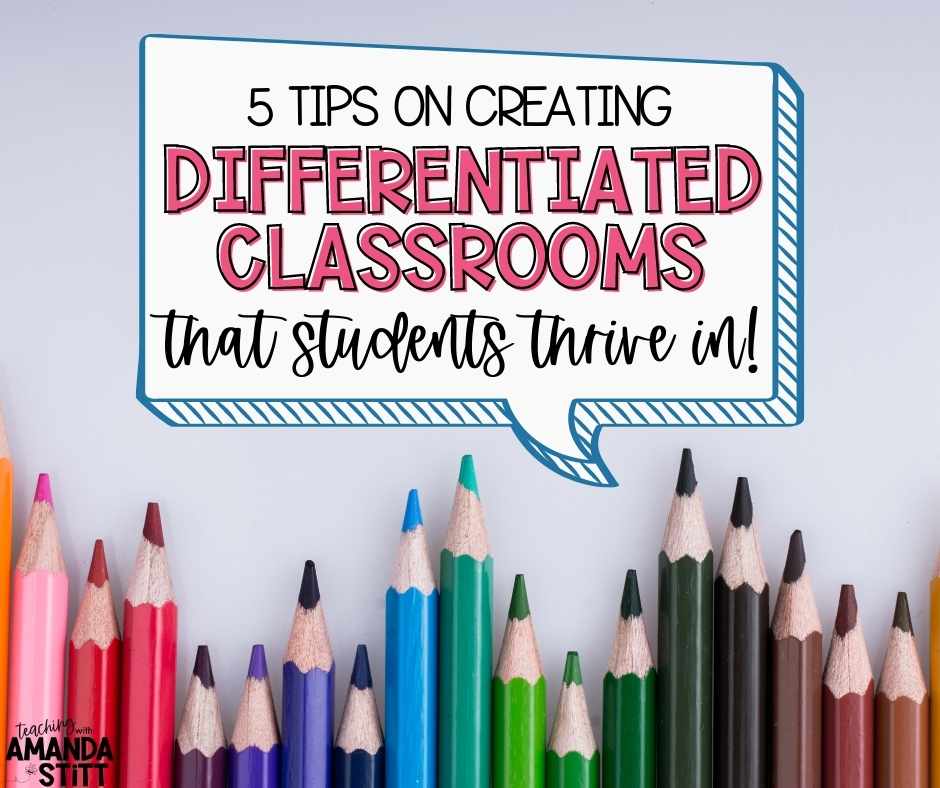 Differentiated Classrooms: Get to know your students
One of the most important steps to creating differentiated instruction is taking the time to get to know your students, their interests, their learning styles, and any special needs they may have. Take the time to learn about each student's strengths and areas of growth, so you can tailor your teaching and classroom accordingly.
Getting to know your students also helps you find the best way to inspire and motivate them. You have a full school year ahead of you filled with a lot of life. Take the time to build those relationships so that you can guarantee success throughout the year.
Differentiated Classrooms: Create different learning spaces within the classroom.
Creating differentiated learning spaces within your classroom is one of the most effective ways to foster a differentiated classroom. Design different sections of the room for different activities, such as group work, individual study, and practicing digital skills. This way students can choose where they feel most comfortable learning and working on assignments.
Create spaces in the classroom that are bright and encourage creativity. But also create a space that helps cultivate focus and calmness. All students may need the different areas at different times throughout the year. More than anything create a space that is inviting and welcoming to students.
Differentiated Classrooms: Provide a variety of learning materials
Often times in upper grades we move away from a lot of the tools and materials that we used in primary grades. But big kids can still benefit from a variety of those exact same things. So include math manipulatives in your classroom. Fill your classroom library with both chapter and picture books. Create art with your students and hang it around the classroom. You never know what will inspire and help your new group of young learners.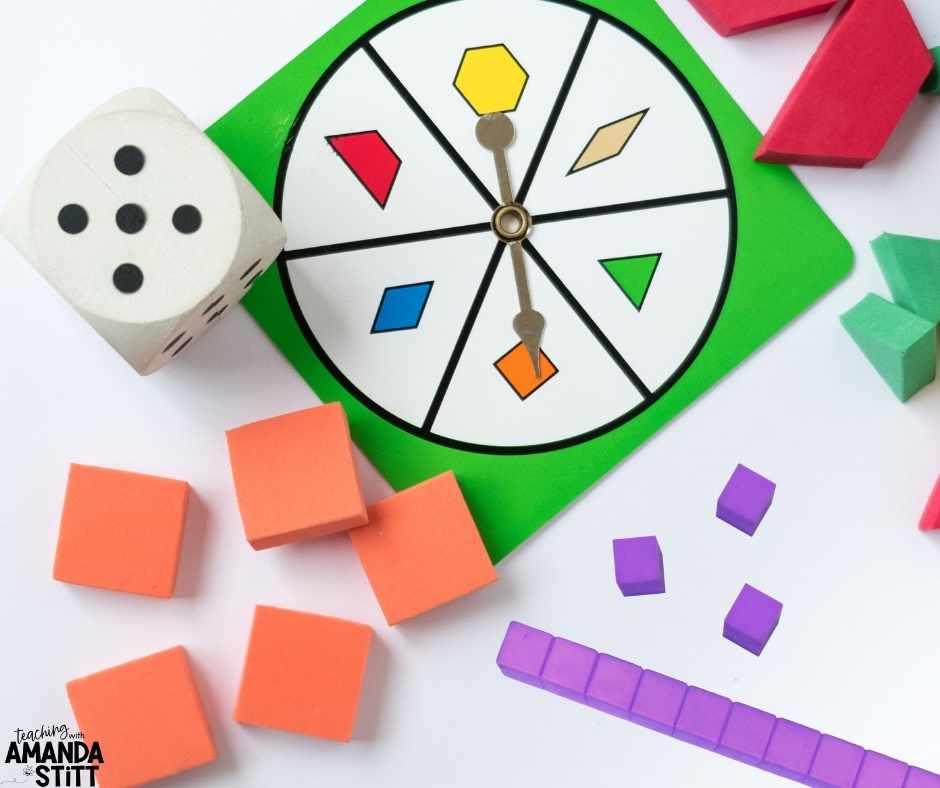 Differentiated Classrooms: Use visual tools to foster independence.
Each year we strive to help cultivate independence in our students. We know it is only a matter of time before our sweet elementary babies move up to middle school and face new challenges. So we need to work to help students build the skills they need in order to be independent and self-starters.
A great tool to use in our differentiated classrooms is Morning Messages. These visual, daily messages provide our students with guidance and instructions on how to start their day independently.
Each morning message includes a variety of customizable options that you can use to effectively communicate with your students. Use morning messages to remind students about what they need to complete, any important news for the day, or even to celebrate a birthday. You type your message, but these messages also include a variety of image icons you can use to help visually prompt your students.
This 40-week resource includes a unique message that you can use every day of the school year. Your students will love the fun facts, interesting words, inspiring quotes, and funny jokes included at the bottom of each slide. Morning messages are a great way to create a differentiated classroom where students can grow in their independence.
Grab a free week of morning messages here!
Differentiated Classrooms: Allow Choice
There are many things that we choose for our students and classroom every day. But if you are looking to create a differentiated classroom where students thrive look for opportunities to provide your students with choices.
Allowing students to make choices in their work helps build motivation and engagement. This can be as simple as giving them a choice of topics to write about, or allowing them to choose the order they complete assignments in. Giving students choices creates a differentiated classroom where students' interests, priorities, and opinions are valued. What student wouldn't thrive in an environment like that?
Creating differentiated classrooms that students thrive in isn't as difficult as it may sound. All it takes is a few small changes, such as using differentiated learning spaces and providing a variety of materials, to create an environment where all students can reach their full potential. So give these 5 tips a try and watch your differentiated classroom come alive!