I'm sure we all can agree that teaching place values is so important. Place value concepts are the cornerstone of math. We need students to understand place values in order for them to master most of the other math skills they will be learning throughout the year. It's great when students have a strong grasp on place value, but how do we support students who need a little extra help?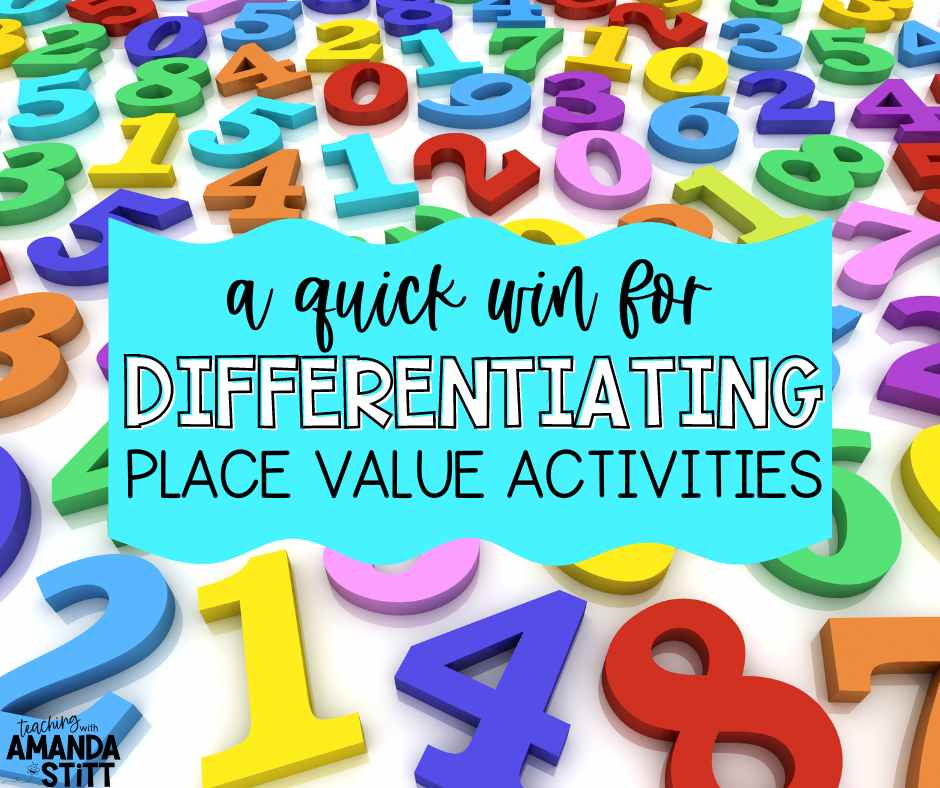 Don't worry, I have a quick win for teaching place values that you will LOVE… place value differentiation toolkit!
Grab your free toolkit here!
What is a place value toolkit?
A place value differentiation toolkit includes a variety of place value tools that your students can use to help them when you are teaching place values. The toolkit includes items such as number line strips, place value charts, and more. All of these materials can be used as a reference for your students who need additional guidance when working on place values.
Who are they for?
This toolkit is for any upper grade (3-5) student working on place value skills and activities. If you have a student that is struggling or needs some extra support with place value skills then a toolkit is a great option.
You can give all your students a toolkit or personalize them for any student that may need the extra support. Not all toolkits look the same. One student may need tools that support them in a different way than another student. And that is okay!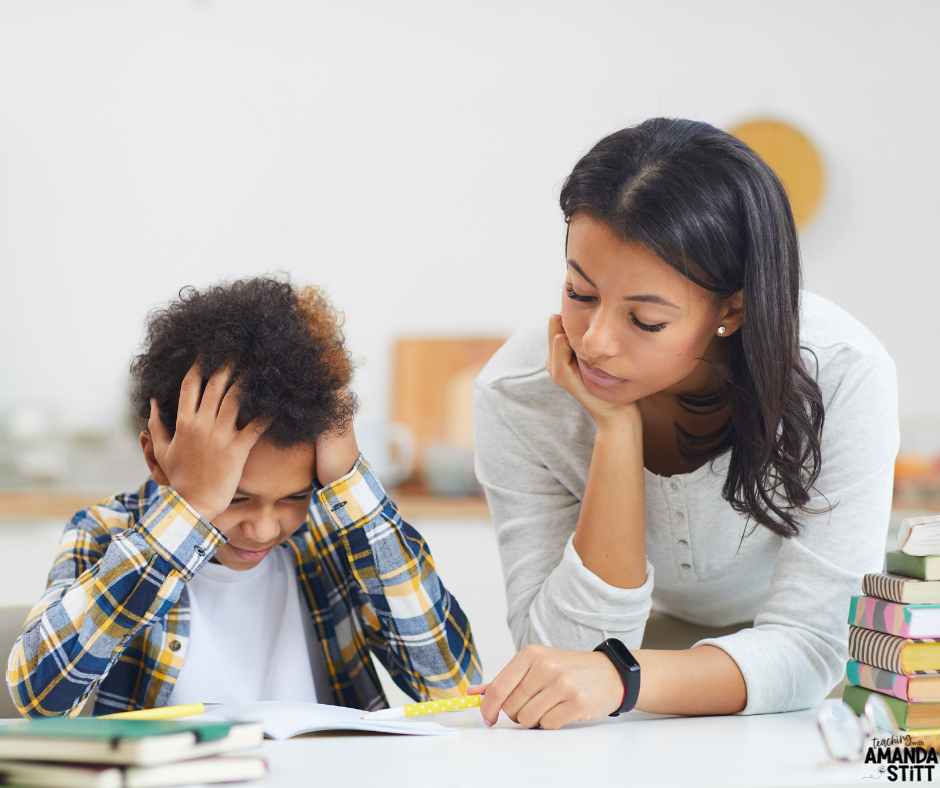 How do they work?
When you are teaching place values a differentiation toolkit is a great way to provide students with extra support. All you need to do is print, cut, paste, and give it to your student.
Each toolkit page comes with 3 empty boxes. From there you select 3 of the differentiation tools that you think would support your student the best and add them to the toolkit page.
Students can then keep that toolkit in a page protector and use a whiteboard marker and eraser to use and reuse the toolkit whenever they are working on any place value activities. So easy!
How do I decide which tools to include?
This can be a tricky question, but I always start with the tools that I have shown my students when teaching place values. Have you been using a place value chart? A number line? Start with tools you've already used and see if those work for them.
If they aren't finding those tools to be helpful, then switch it up! Try something new. But always explicitly teach your students how to use a specific tool before releasing them to use it independently.
What activities do I use them with?
Anything! That is the beauty of this differentiation toolkit! You make a toolkit specific for each student that needs one and they can have it on hand whenever they need it. They can use their toolkit when playing place value games, completing independent practice, in small groups, and more.
I love to use differentiation toolkits when students are working on math projects. Math projects are my favorite because they provide real-world applications of math skills. The differentiation toolkit pairs perfectly to support students while they work through a multi-paged activity. You can read more about math projects here.
Check out this place value Road Trip math project, available with both whole numbers and decimal numbers. This engaging math project requires students to solve real-world place value questions and the differentiation toolkit is a great way to provide any students with some extra support.
Grab your free place value differentiation toolkit and use it alongside this standards-based place value math project when you are teaching place values.
Road Trip: Decimal Place Value Math Project
Road Trip: Whole Number Place Value Math Project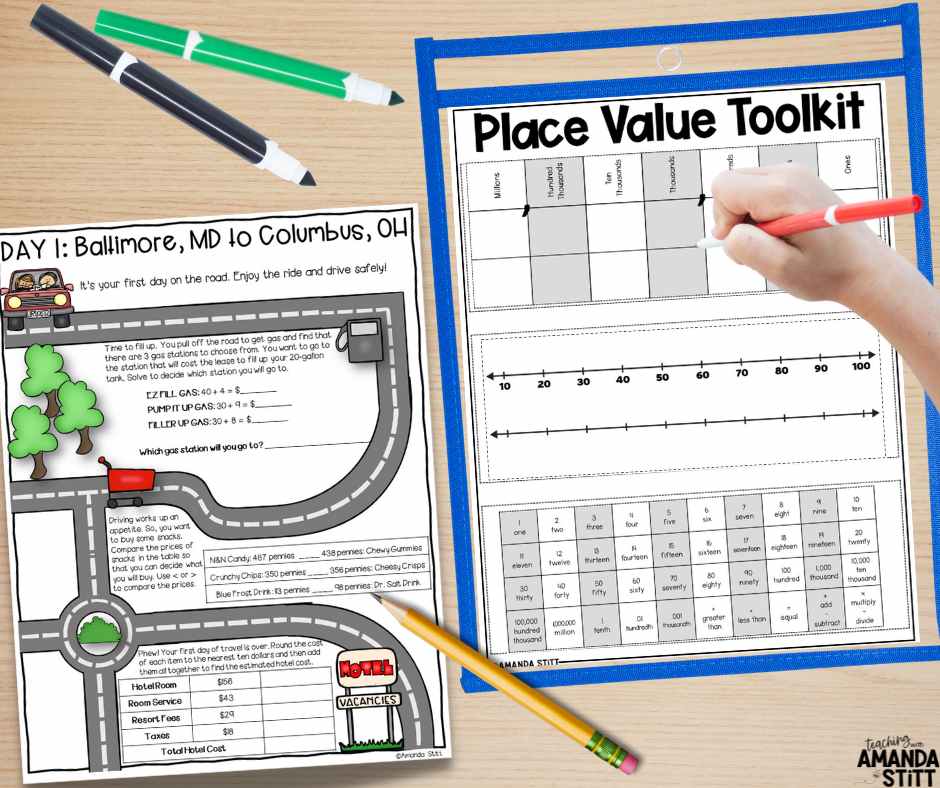 Toolkits are a great way to quickly differentiate activities when teaching place values. They provide just the right amount of support for students who need it and can be used in a variety of ways – with math games, independent work, or multi-page projects.
Each toolkit is easy to customize, so you can guarantee that your students are getting the support they need. What are you waiting for? Grab your free place value differentiation toolkit today!