It's that time of year again where classrooms all across the country are filled with heart-shaped cards, boxes of chocolates, and fractions! Are you looking for some festive activities with fractions for your students to complete? Here are five Valentine's Day activities that will make your students fall in love with fractions. From hearts to brownies, these activities are sure to keep your students engaged and learning. So go ahead and spoil them with some Valentine's Day fun – fractions included!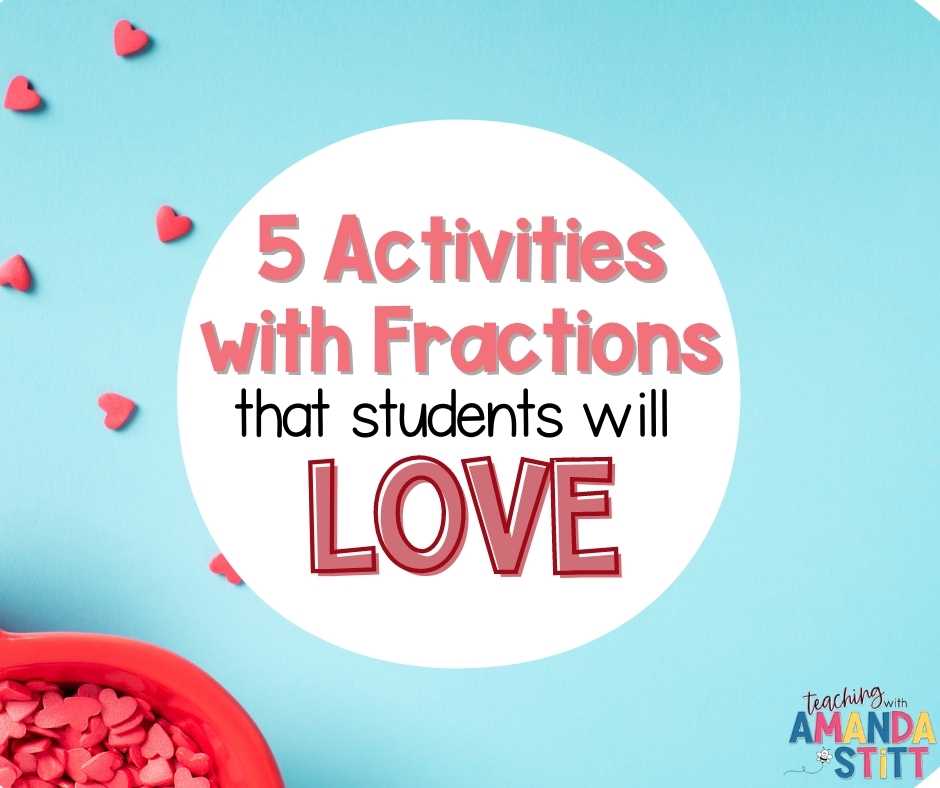 1. Activities with fractions your students will love: Candy Heart Fractions
This one is a classic! Grab a bag of candy hearts and have your students sort them by color or even message. Students can identify the fractional parts of each color or message. Then students can compare the fractions or find equivalent fractions with the candy hearts. Such a fun and engaging way to practice fractions!
2. Activities with fractions your students will love: Fraction Valentine Cards
Get festive by creating valentines using fraction art. Dividing die-cut circles into fractional pieces and creating valentine cards for classmates is a wonderful way to practice fractions. All you need is to provide a variety of colorful die-cut circles and art supplies. Then students will need to use a simple measuring tool, such as a ruler, to divide the circle into equal parts. Once the circle is divided, students can then use their fraction skills to create valentine cards for their classmates.
This activity is a great way to review basic fraction concepts, and it can also be used to introduce more advanced concepts, such as mixed numbers and improper fractions. So get out those art supplies and start creating some beautiful Valentine's Day cards!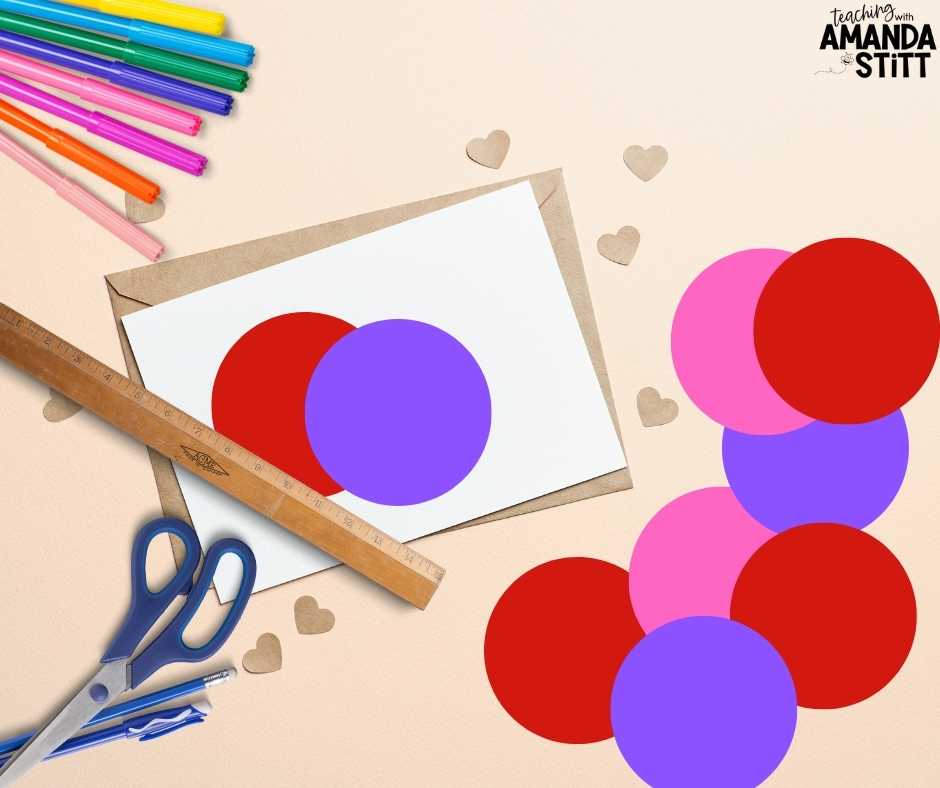 3. Activities with fractions your students will love: Valentine's Day Color by Number
Time to break out the pink and red crayons and celebrate Valentine's Day! Why not add a little color to your activities with fractions? This Valentine's Day color by number activity reviews comparing fractions and finding equivalent fractions, two concepts that can be tricky for students to wrap their heads around. But with this engaging activity, they'll be reviewing the material in a fun and memorable way. Plus, they'll get to flex their creative muscles as they color in the picture.
This engaging activity with fractions includes 3 versions of each color by number picture, perfect for 3rd, 4th, and 5th grade students. So whether you're looking for a review lesson or just a way to add some extra excitement to your fractions unit, this Valentine's Day activity with fractions is the perfect solution.
4. Activities with fractions your students will love: Valentine's Day Bake-Off
Chocolate is a signature Valentine's Day treat and making brownies is a delicious way to learn about fractions! Start by creating equations for the measurements in your brownie recipe. For example, if the recipe calls for 1/2 cup of flour, you could write an equation like this: 2 ¼ – 1 ¾. Then have students solve the equations and use the measurements to make the brownies. Once all of the brownies have been mixed up, have parent volunteers bake the brownies and bring them back into the classroom. Once your students bite into their brownies, they will know whether or not they solved their equations correctly. Talk about extra motivation to double-check your work! (Be sure to follow your school guidelines regarding food in the classroom.)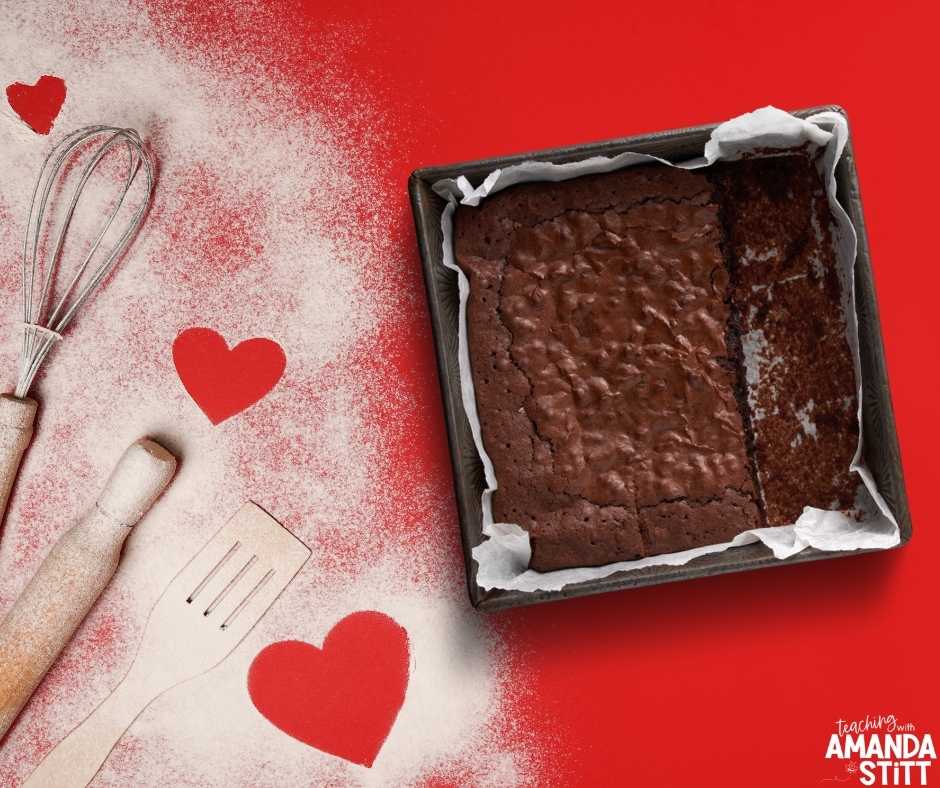 5. Activities with fractions your students will love: Cupid's Fraction Factory Math Project
If you're looking for a fun and interactive way to help your students practice their fraction skills, look no further than Cupid's Fraction Factory! This math project is available in 3rd, 4th, and 5th grade standards and is a great way to get students engaged in activities with fractions. From coloring and deciphering the code activities to practicing problem-solving, there's something for every student in this comprehensive math project. In Cupid's Fraction Factory, students can work independently, with a partner, or with a small group to complete various tasks, such as comparing and finding equivalent fractions and various operations with fractions. This standards-based, engaging math project is sure to be a hit with your students. Check it out below!
Cupid's Fraction Factory for 5th Grade
Cupid's Fraction Factory for 4th Grade
Cupid's Fraction Factory for 3rd Grade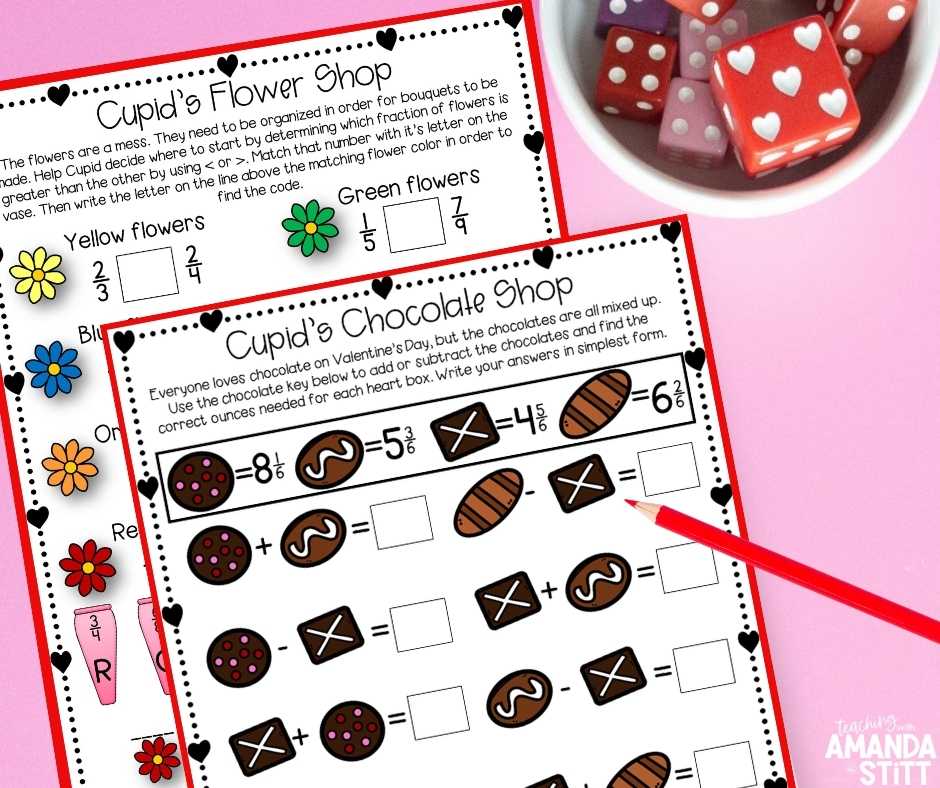 Looking for some differentiation options to use when completing these fraction activities? Grab a FREE fraction differentiation toolkit here!
Treat your students to a Valentine's Day they'll always remember with one of these five fun-filled activities with fractions! With hands-on activities, math projects, and coloring pages all featuring a variety of fraction skills, your students will be excited to celebrate the holiday while still getting in some valuable learning. So which activities are your students going to fall in love with this year?